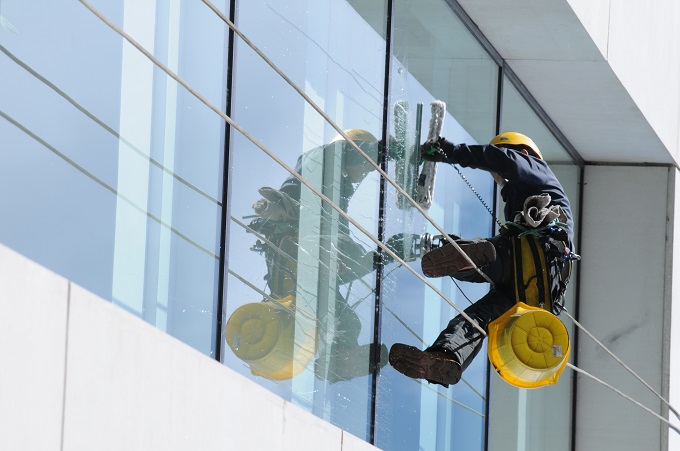 Window cleaning is a crucial but often neglected aspect of janitorial cleaning. Clean windows not only boost curb appeal but also increases longevity and protect indoor air quality. While window cleaning may seem like a good DIY project, it's best to leave it to the experts. This ensures the safety and guarantees excellent results.
Here, we discuss the signs that indicate a need for professional window cleaning services:
Your building has specialty windows.
Windows have different styles, features, and sizes that require different cleaning needs and methods to get the best results. Windows with distinct patterns or those that are made from particular materials will also require specialized cleaning. A professional labor service has the tools and knowledge to clean and maintain specialty windows.
There are signs of insects.
It's not uncommon for wasps, bees, hornets, and other insects to set up their homes in shutters and alongside screen windows that have not been cleaned for a long time. However, these bugs can be dangerous when touched or removed. A professional window cleaner knows how to deal with these insects to ensure safety.
You have a high-rise building.
Cleaning windows on your own is not recommended as it comes with numerous safety concerns. This is especially true for homes with a second story and offices or commercial establishments in high-rise buildings. Without the proper training, tools, and equipment, cleaning windows can lead to serious injuries.
Are you looking for experts in office cleaning in Connecticut?
If so, look no further than J&L Precision Cleaning LLC. We specialize in commercial and house cleaning in Hartford, Connecticut to deliver the best cleaning results possible for our clients. Reach out to us to learn more about our window cleaning services.